Climate Change, Food Shortages and Overpopulation
The Environmental eZine - Global Warming
---
This Website is Best Viewed Using Firefox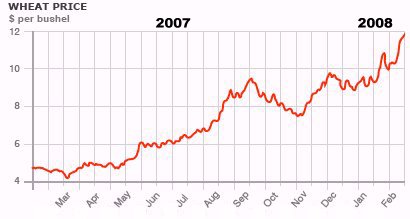 Climate Change is Affecting Global Wheat Prices, causing Wheat to Rise to Records Highs
February 26th 2008.
Supplies of wheat are dwindling and a global food shortage is causing food inflation to skyrocket. Reports of a drought in Northern China, where most of the country's wheat is grown, is pushing wheat prices higher than ever before.
Extreme weather has already damaged crops in other parts of the world and US wheat inventories are expected to fall to their lowest level in 60 years. In addition to the weather related supply problems pushing up prices, there has also been growing demand by a surging global population and more demand for grain-fed farm animals.
Increasing wealth in China, for example, has led to consumers eating more meat, which means more grain is needed to feed farm animals. Prices of meat products, especially beef and pork, are expected to skyrocket in the next several years.
High-protein spring wheat on the Minneapolis Grain Exchange rose by almost 25% to record levels on Februry 25th (2008). The 25% rise in Minneapolis on the 25th came after all trading restrictions were scrapped. The March 2008 futures contract closed at up $4.75 at $24 a bushel, the record price for any US wheat contract.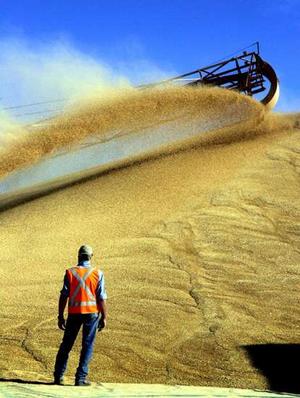 Chicago Board of Trade (CBOT) wheat for delivery in March rose the maximum 90 cents allowed to $11.99 a bushel in electronic trading in Asia. The price of spring wheat has more than doubled since January.
Kazakhstan has put export restrictions on wheat as it battles against inflation. Russia and Argentina have already imposed similar export restrictions.
The World Food Programme has warned that if it does not get more money, it will have to start cutting rations or reaching fewer people. The United Nations agency blamed rising prices for food and oil, as well as an increasing number of people who need its help.
The world's population reached over 6.60 billion in July 2007 and will reach 6.68 billion by July this year and 7.00 billion by July 2012 (according to CIA estimates). Countries with large populations and few food resources or poor food distribution programs could end up becoming desperate refugees moving to their neighbouring countries.
Depending upon the relationships between neighbouring nations and their own food shortages such refugees may be turned back at the border at gun point.
To play devil's advocate, if war breaks out it might solve some of those overpopulation problems.
A more sensible solution however would be to introduce birth control products to those countries and help them to curb their population growth.
Countries with the highest population growth rates may be the most at risk: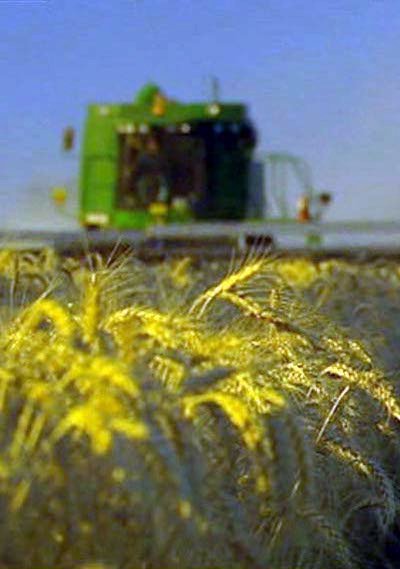 Afghanistan 2.625%
Angola 2.184%
Bangladesh 2.056%
Belize 2.258%
Benin 2.674%
Bhutan 2.082%
Burkina Faso 2.997%
Burundi 3.593%
Cameroon 2.241%
Cayman Islands 2.496%
Chad 2.32%
Comoros 2.84%
Congo, Democratic Republic of the 3.39%
Congo, Republic of the 2.639%
Equatorial Guinea 2.015%
Eritrea 2.461%
Ethiopia 2.272%
Falkland Islands (Islas Malvinas) 2.44%
Gabon 2.036%
Gambia, The 2.781%
Gaza Strip 3.66%
Guatemala 2.152%
Guinea 2.62% (2007 est.)
Guinea-Bissau 2.052%
Haiti 2.453%
Honduras 2.091%
Iraq 2.618%
Jordan 2.412%
Kenya 2.799%
Kiribati 2.235%
Kuwait 3.561%
Laos 2.37%
Liberia 4.836%
Libya 2.262%
Madagascar 3.008%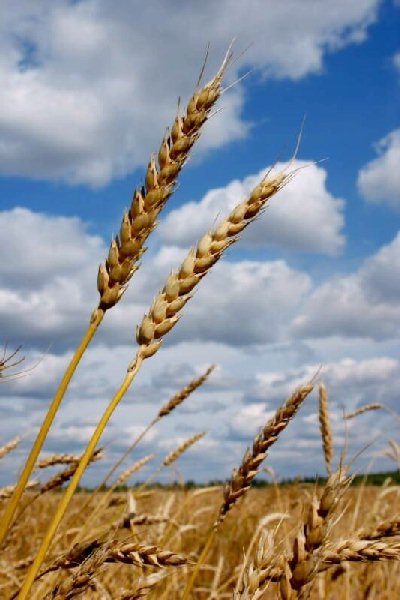 Malawi 2.383%
Maldives 2.732%
Mali 2.681%
Marshall Islands 2.207%
Mauritania 2.867%
Mayotte 3.617%
Nepal 2.132%
Niger 2.898%
Nigeria 2.379%
Northern Mariana Islands 2.461%
Oman 3.234%
Papua New Guinea 2.163%
Paraguay 2.416%
Qatar 2.386%
Rwanda 2.766%
Sao Tome and Principe 3.13%
Saudi Arabia 2.06%
Senegal 2.645%
Sierra Leone 2.292%
Solomon Islands 2.54%
Somalia 2.832%
Sudan 2.082%
Syria 2.244%
Tanzania 2.091%
Timor-Leste 2.059%
Togo 2.718%
Turks and Caicos Islands 2.722%
Uganda 3.572%
United Arab Emirates 3.997%
West Bank 2.985%
Yemen 3.461%
(Western countries like the United States and Canada have growth rates of approx. 0.88%, but also have ample supply of land to grow crops.)