What if there was an App that helped to improve the Environment?
These days there are apps for practically everything, including "happiness apps" that are designed to make you happier. But can an app really buy you happiness? Hmm. What if?
Maybe.
What if you would be happier (or less stressed) if you knew you were helping the environment in some way? How could this be accomplished?
Option 1: An app that tracks your personal (or family's) carbon footprint.
The WWF Carbon Footprint Calculator is an app from the World Wildlife Foundation, but it isn't the only app of its kind. There are many such apps out there which are designed to help you reduce your carbon footprint. You then feel better about yourself because you've reduced your carbon footprint and did your part to reduce global warming / climate change.
Option 2: Any app that encourages you to use your bicycle more often.
Strava and Zwift are two apps designed specifically for people on bicycles as a map tool so you can find the fastest routes to and from work and other activities. You could just use Google Maps to do the same thing, but such apps come with extra features just for cyclists. Plus you reduce your carbon footprint while getting exercise, so you feel better about yourself physically.
Option 3: Show you mean business by investing in green tech.
There are many companies out there that make solar energy, wind turbines, etc and you can invest in them via apps like WealthSimple in Canada, and also Robinhood in the USA. Using such apps you then choose from a variety of companies that make and/or sell green tech. It doesn't have to just be solar and wind either. You can also invest in electric cars or hydrogen cars. Eg. Tesla (NYSE:TSLA), Air Products & Chemicals (NYSE:APD), Bloom Energy (NYSE:BE), Ballard Power Systems (NASDAQ:BLDP), Cummins (NYSE:CMI), FuelCell Energy (NASDAQ:FCEL), and Plug Power (NASDAQ:PLUG).
Note: Join Wealthsimple. Use this link, and get TWO free stocks to trade! https://my.wealthsimple.com/app/public/trade-referral-signup?code=I30GVG
Hydrogen cars are going to be HUGE in the future because they have more range than electric cars and they are faster to refuel. Electric cars may sound like a good investment right now because Tesla's stock is so high, but expect that stock to come back down when more hydrogen fueling stations become operational during the next 20 years and any companies that are in the business of making hydrogen for cars are going to be rolling in the money by 2040.
Option 4: Carpooling Apps
Sometimes you cannot get from A to B on a bicycle because it is too far or you have to carry something heavy with you. A carpooling app can help you save on your carbon footprint while still getting the job done. Uber is a possibility, but so is Carma Carpooling - an app specifically for carpooling - so that you are reducing your carbon footprint as much as possible. Thus you still get the job done, but you can feel happy that you've reduced the carbon footprint needed to do it.
Option 5: Social Media Awareness
Do your part to raise awareness about the environment by using apps like #Climate. Yes, that is really the name of the app. The app is geared to give people talking points when sharing information from that app to other social media apps like Facebook, Twitter, Instagram, etc.
Or you can use a different app like Ecoviate, which works a bit like a game by awarding you points for your contributions, while providing you a newsfeed of environmentally friendly activities and posts on eco-friendly tips and products which you can then share via social media apps.
Option 6: Use an app to conserve water
Worried about how much water you are using every day? You can use an app like Dropcountr to measure every drop of water you are using and then cut back on how much you are using.
Option 7: Buy more food from local farmers
Farmstand is an app which helps you to find local farmers and farmers markets, allowing you to buy locally sourced food, ultimately cutting down on the amount of food you are buying that was shipped on airplanes and then trucked to your local grocery stores. This way you are helping local farmers, helping the local economy, and reducing the carbon footprint of your food.
Also stop buying avocados! If they're not grown locally then you're shipping them all the way from Mexico on trucks.
Option 8: Track the enviromental impact of products you buy
GoodGuide is an app which tracks the environmental damage various products cause, which means you can avoid purchasing products which are super damaging for the environment, or at very least cut back on how often you use them once you learn how bad they are. You can also take it a step further with an app like Oroeco, which tracks your food, but also your transportation.
So yes, there are definitely apps out there which can help you to improve the environment. Will they make you happy? Not necessarily, but we hope so!
---
Recycling Paper in the Digital Age
The Digital Age isn't so Environmentally Friendly... Or is it?
By Charles Moffat - December 2012.
It is December 2012 and a relative of mine has finished producing and printing her 2013 Calendars, featuring a selection of nature photography from 2012. She does it more as a hobby, but her photography is quite good and she makes a tidy profit off the sales. An additional selling point of her calendars is that they're made of 100% recycled material and the recycling process is environmentally friendly (often the chemicals used in recycling paper are dumped back into the environment and they're not the most friendly chemicals).
That is something we often forget about. How the recycling process is actually accomplished and the chemicals involved. It is still way better however than chopping down trees and churning them into paper, but if we can use a process that is less harmful then we should certainly do so.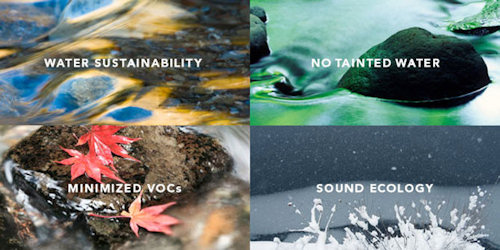 Which brings me to the topic of environmentally friendly printing. Waterless Printing is similar to lithography and is basically an offset lithographic printing process that eliminates dampening-related volatile organic compounds (VOCs) from the printing process. VOCs are linked to the deterioration of the earth's ozone layer, which protects the earth from various forms of radiation and helps slow down global warming
Thanks to scientific innovation we now have water-washable inks, the waterless pressroom makes printing processes virtually VOC-free. Printing presses using Waterless Printing register faster, produce better quality colours, and then hold those colours consistently throughout the press run, resulting in paper savings of 30 to 40 percent. Normal printing processes often have errors due to inconsistent colours and the paper is wasted.
Thus we complete the loop. From recycled paper, to the recycling process being environmentally friendly... to the printing process being environmentally friendly. Its proof that the entire paper industry can produce, print and recycle paper without damaging the environment.
So why then are we still buying freshly made un-recycled paper?
I blame the big corporations who are always looking to save money. They might claim to be environmentally conscious in their advertising, but when pressed on the topic they're buying truckloads of unrecycled paper just for record keeping.
If you've ever worked for a bank, a pension company or an insurance company you know these places love keeping "hard copy records" of every transaction they do. Their argument is that if something ever happens to the computers (like in the event of a nuclear war) then they will still have hard copies on paper of all their records.
At which point a little kid should raise their hand with a question and ask: "But doesn't paper burn, so what difference will it made?"
Honestly, if we're facing a nuclear holocaust I think whether people have insurance records for their home will make very little difference.
But therein lies the idiocy of big corporations. They waste millions of dollars having warehouses full of old records on paper for the future event of if the computers ever fail to work. Now true, a computer hacker or virus might be able to wipe out those records... but anyone with a computer science degree will tell you that those records are never truly removed from the harddrive and their imprint can be restored.
And anyone with a box of matches can also tell you that paper records can also disappear in an act of arson.
I was recently speaking with a friend and they mentioned how they keep paper copies of all of their writing, because of their fear that if something ever happens to the computers that all of their writing would be destroyed and they would leave nothing behind.
To which I jokingly asked: "Wait, so does that mean during the post-apocalypse you're going to carry around copies of your books with you? Don't you think you will have better things to carry?"
I admit yes, I would feel a certain amount of loss if most of my poetry, short stories and novels were destroyed. But to be fair, if I was living in the post-apocalypse my old stories would be something left behind as society is thrown back into the dark ages.
Although in theory if we simply recycled the things we already have more efficiently instead of wasting things and fighting over resources, shouldn't we be able to prevent wars over resources? Oil, wood, water, food... Only three of these we really need to survive and have shelter over our heads. We have the technology to replace oil with hydrogen power, but we lack the political and economic motivation to make the effort.
Which brings me back to the topic of recycling paper. Corporations lack the motivation to buy and use recycled. New paper is cheaper.
So here is my proposal. Lets put a tax on new paper and a subsidy on recycled paper. Make the tax and subsidy ratio enough so that new paper costs 10 to 20 percent more than recycled paper. Sure the paper pulp industry will be hurt, but the recycled pulp industry will be booming. It won't hurt any jobs in the long run, it will simply transform the industry.
Then corporations will think twice about their choice of paper. And hopefully think twice about their printing processes too.
And then presumably realize all those warehouses full of paper records are largely wasteful in the first place, and send them to be shredded and recycled.
---
US Congress Ready to Tackle Global Warming
Roddy Scheer - January 2007.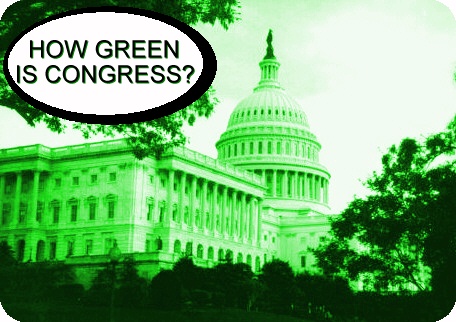 With Democrats settling into their leadership roles after taking control of both houses of Congress earlier this month, global warming seems to be the issue du jour on Capitol Hill. Last week, new House Speaker Nancy Pelosi (D-CA) kicked things off by proposing the creation of a special House committee to deal with human-induced climate change and produce a viable emissions reduction bill by mid-summer.
"This is a really gutsy move by the speaker," said Phil Clapp, president of the nonprofit National Environmental Trust. He praised Pelosi for helping to build momentum to put in place a regulatory structure for reducing greenhouse gases. "Action on global warming is so urgent that the speaker has probably taken the only course that could produce a comprehensive bill before the 2008 elections swamp the political process," Clapp said.
Meanwhile, in the Senate, two presidential hopefuls, Barack Obama (D-IL) and Arizona John McCain (R-AZ), have collaborated with Connecticut's Independent Senator and former Vice Presidential candidate Joe Lieberman on a bill that aims to reduce annual U.S. greenhouse gas emissions by two-thirds within a few decades. At this point it's unclear when such a bill would be introduced, as it would surely face stiff opposition from the White House and industry.
The Senate's new Energy and Natural Resources Committee chair, Jeff Bingaman (D-NM), is proposing a more modest global warming bill that would allow greenhouse gas emissions to continue rising until 2030, at which point they would start to be cut. "I am committed to developing bipartisan climate change legislation that can pass the Congress this year," Bingaman told reporters.
The very existence of new proposed legislation from Congress on climate change is a promising development as far as environmentalists are concerned. And with avowed global warming skeptic George W. Bush gone from the White House in 2008, some kind of progress seems possible.